Trauma in Shipping: Next Steps
Timezone:
Europe/Helsinki
Actions to better manage trauma in shipping
Alandia and Seaways Psychology Services are pleased to invite you to our follow-up webinar, where we advance the discussion of trauma in shipping.
Our previous workshop provided insight from a range of excellent speakers about the effects of experiencing trauma at sea. In our follow-up webinar, a more action-based approach is taken in discussing what steps the maritime community can take to support better future responses to critical events at sea.
We are, once again, very fortunate to host a superb panel of speakers, who will create the framework for a fireside-style discussion where an open dialogue encourages creative solutions and shared knowledge. We look at what actions are being taken today and what still needs to be done to strengthen best practice in this area.
Alandia, in conjunction with Seaways Psychology Services, looks forward to welcoming you to this event!
Information about the panel members:

Jörgen Lorén
Safety & Security Manager, Stena Line
Master mariner with seagoing carrier on training ships, Sailing Ships, Bulk carrier,  Chemical Tankers, Reefer Ships, Sto RoRo Ships, RoRo Ships  and Passenger Ferries. Acting as DPA and CSO last 6 years and have a overall Safety responsibility for 34 RoRo and Ropax vessels.
"What changes need to be made to provide better responses to trauma in shipping?" 
Short and sweet, no more regulation, implement existing and to success, information and education is the way forward.
Ann Till
Chief Vessel Operator, Ocean Infinity
Ann Till works at Ocean Infinity as Chief Vessel Operator. She started her shipping industry career spending 12 years at sea in both deep-sea and short-sea shipping. She came ashore as a marine inspector and subsequently held a number of shore management positions. She is a volunteer for Safer Waves and has experienced trauma incidents from both her own experiences as well as responding to incidents reported to her.
"What changes need to be made to provide better responses to trauma in shipping?"
Greater importance and understanding needs to be given to psychological injury as well as physical injury within all levels of the industry. The industry needs to consider reporting, classification, management and response to incidents from a trauma-informed perspective.

Chris Gascoigne
Head of Marine Engineering Services, Solis Marine Consultants
Chris Gascoigne is a Chartered Engineer, Fellow of the Institution of Mechanical Engineers and Fellow of the Institute of Marine Engineering, Science and Technology. Having served at sea as an engineer officer, he entered marine consultancy in 2008 and is now Head of Marine Engineering Services at Solis Marine Consultants.
Chris' consultancy experience has included investigating machinery failures, fires and explosions, and pollution incidents. He has attended numerous casualties where there has been physical and mental injury, and other serious harm, including fatalities.
"What changes need to be made to provide better responses to trauma in shipping?"
Through my seagoing and consultancy experience, I have learnt that the trauma associated with marine incidents affects individuals differently and can manifest itself in various forms.
The shipping industry has given increased attention to crew health and wellbeing including for example, through the MLC and initiatives from insurers and the International Chamber of Shipping. Whilst these efforts are all welcomed, I believe that specifically informing sea-going personnel how to identify the influences of trauma and offering them support in coping with the aftermath of an incident are key elements in securing their wellbeing.
Proactively and pre-emptively arming personnel, both on board and those ashore likely to attend following an accident, with the basic strategies and tools needed to identify the effects of trauma, coupled with robust post-incident support should be seen as vital and of great benefit to crews, owners, and other stakeholders in the shipping industry. Ultimately, crew are valued resources, not commodities, and they warrant this attention to ensure that they can continue to function, engage, develop, and contribute professionally and personally, after an incident.
Whilst crew and first responders are the most likely to be directly affected by an incident, other personnel involved in vessel operations, such as superintendents and investigators, can be significantly impacted in casualty and other incident scenarios. Efforts to increase their awareness of trauma and the support available to them would also seem highly and mutually beneficial.
With increased knowledge, understanding and, where necessary, treatment, I strongly believe that it can be possible to take positives from traumatic experiences and turn those experiences into valuable life lessons and motivators.  This can include putting them to constructive use in life and the industry, further enabling a positive and proactive culture of wellbeing which fully recognises the value of personnel.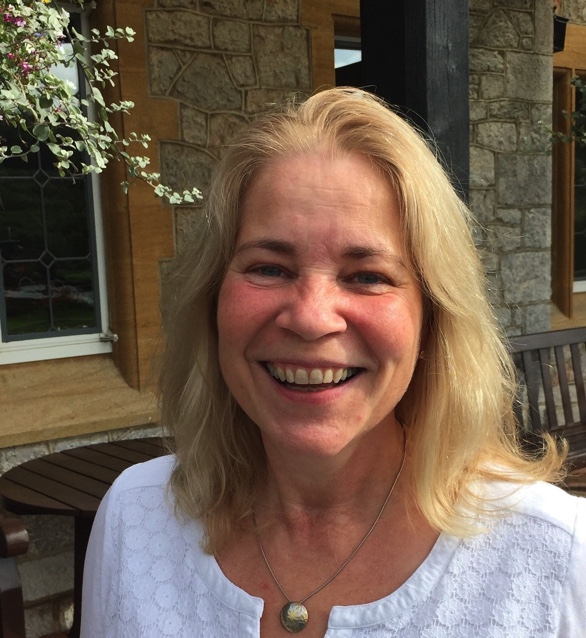 Dr. Pennie Blackburn
Consultant Clinical Psychologist, Psi Consultation
Dr Pennie Blackburn is a Consultant Clinical Psychologist; she developed a special interest in working with the effects of trauma early in her career and went on to spend 8 years at the Traumatic Stress Clinic in London; where she became the teaching and training coordinator, supervisor, and temporarily clinical manager. She later worked in the humanitarian sector providing mental health and psychosocial support for people affected by conflict and natural disaster. In 2016, Pennie accepted an invitation to speak at a conference for the shipping industry on approaches to mental health in the humanitarian sector because, as the daughter of a Master Mariner she has ships and the sea in her DNA. Pennie is now an independent practitioner, working in maritime mental health. She is the author of Mentally Healthy Ships: policy guidance for shipping companies on mental health and wellbeing and ISWAN's series of Good Mental Health Guides for Seafarers. Pennie has also designed and delivered numerous trainings for officers, wellbeing champions and shore-side staff in the field of mental health 
Moderator:

Dr. Rachel Glynn-Williams
Consultant Clinical Psychologist, Seaways Psychology Services
Rachel qualified as a Clinical Psychologist from Liverpool University in 2000. Working in the UK's National Health Service, she became the clinical manager of a psychological therapies service, whilst running her own independent practice, specialising in psychological trauma after industrial and civil personal injury.
Married to a seafarer, Rachel has experienced life on-board different vessels. Inspired by the resilience of the seagoing community, she established Seaways Psychology Services and together with a network of accredited, professionally regulated Psychologists, she provides evidence-based psychological assessment, therapies, training and critical incident stress services to seafarers and shore-based staff. This year has seen the launch of Recall Recover Ltd, a collaboration between Rachel and Captain Terry Ogg, Marine Casualty Investigator, which combines an innovative trauma-informed interviewing approach to marine investigation with concurrent integrated psychological support for those impacted by the incident via a crew wellbeing continuum.